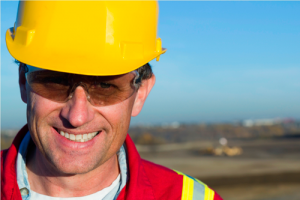 Our contractor directory lists companies who offer a wide variety of petroleum-related services.
The contractor database is a searchable list of companies categorized by their services.
Companies must register their company – POST admin does not add companies to this list automatically.
To Register or Update Your Company: please visit this page and use the contact form to register your company or submit any changes to your current listing information. Note: companies must also be POST Certified to be added to the database.
Also available:
POST Certified list of companies
POST admin provides a list of companies by Province that have employees who are POST certified. This is different from the POST Contractor Database. To view the list of POST Certified Companies, click here.
Browse the POST Contractor Database:
Search for companies by keyword using the search box below.
Use the dropdown menus to select businesses in your area.
Browse contractors by service category.
Search
Search Results
Address:
52 Seth Aaron Drive
B4B 1T1
Business Description:
Welcome to Supreme Lock Solutions Ltd. Your "Security Solution!"
Supreme Lock Solutions Ltd. is a locally owned company providing
professional locksmith/safe/security services to all of HRM and rural
districts across Nova Scotia.
COMMERCIAL-RESIDENTIAL -Sales-Service-Installations
With over 30 years' experience in the security industry, Supreme
specializes in the commercial end and offers a variety of locksmith,
safe/vault, security products and services suited to the customers'
needs and budget.
Reliable service--Quality and up-to-date products
Our wide array of security products and services include-High security
to standard:
Complete Door Services:
• Locks re-keyed, changed, repaired, and installed
• Master key/Restricted key systems
• Deadbolts, Door closers, Hinges, Pivots, Latches
• High security lock and key systems
• Handicap operators
• Continuous hinges
• Panic devices, Digital locks
• Exit alarms, Electric strikes
• Desk and Cabinet locks
Access Control:
• Single to multiple door, stand alone or fully integrated
• Key fob and Card reader systems
• Keyless entry devices
Safes and Vaults:
• Combinations changed
• Safe locks: Electronic/Mechanical
• Safes opened (forgotten or lost combinations)
• Scrambled combinations
• Safe moving, delivery, installation, bolt down
• Safe deposit box opening
• Time lock and timer service (including bolt work)
• Night deposit searches
• ATM's
Maintenance Programs:
• Regular maintenance contracts available
• And more…
We welcome the opportunity to assist you in your home or business and
offer free on-site estimates.
Should the need arise, please give us a call.
For more information, please visit our website:
www.supremelocksolutions.com
Find a listing