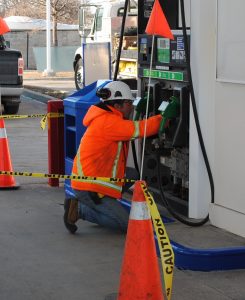 POST (Petroleum Oriented Safety Training) is a petroleum-industry-based online community. 
We have established a resource centre for online training, HR tools, documents and forms to help your company maintain a safe work environment.
Features:
Online Training
POST BBS Online Orientation & Test – POST Learning Site
Other Safety Training (WHMIS, Working at Heights etc.)
Contractor Database of POST-Certified Companies
This is an opt-in service for POST certified companies.  Companies register online to provide their address and services for the searchable database.
Documents
Permits, forms, guidelines and checklists to use in training and on the job site.
Resources
Companies, products, guides and more tools to help you create and promote a safe workplace environment.
DocumentsSave