Shared by Artelia International
While demolishing a pump island, the canopy was hit by the picker. The canopy was damaged.
 What went wrong?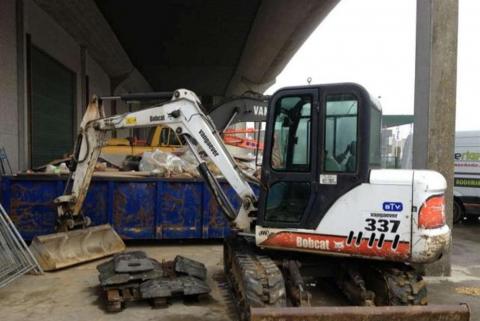 • The worker was alone, so there was nobody to guide the operation.
• There was no height alarm on the equipment to warn the operator on structures at height.
• The JSA did not identify the need of a signal-person.
• The employee did not declare the incident and left the site without informing anyone.
Lessons learned:
Always provide a signal person during the work. The operator has limited visibility in the cabin.
The competent person must create a lifting plan and Job Safety Analysis (JSA) before you commence work.
Always perform your Last Minute Risk Assessment (LMRA)
Never work alone during demolition works
Always have a height alarm on your equipment if there is an above structure.
Immediately inform the Site Supervisor or the Retailer if an incident occurred.