Service Bulletin – Date: June 4, 2020
Subject:  Recommended Cleaning and Disinfecting Practices for Hanging Hardware
Do Not Use Cleaning Solutions that Contain Chlorides (Bleach)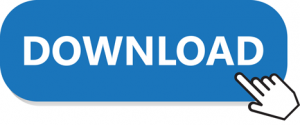 The recent COVID-19 pandemic has raised questions regarding the proper cleaning and disinfecting practices for commonly handled products – hanging hardware included.
Many retail fuel dispensing facilities have updated/implemented frequent cleaning, sanitization, and disinfecting practices to limit the transmission of the Coronavirus.  While much is still unknown regarding the viability of surface to person transmission, the CDC has recommended the EPA's List N: Disinfectants for Use against SARS-CoV-1 – the virus that causes COVID-19 – as the source for products to used disinfect for human Coronavirus.
Husky's investigation focused on active ingredients that required a contact time of fewer than 30 seconds, as well as, 'common/off the shelf' products that required a longer dwell time.
USE – DISINFECTANTS THAT CONTAIN
DO NOT USE – DISINFECTANTS THAT CONTAIN
·     Ethyl Alcohol 70%+ concentration

·     Hydrogen Peroxide /

·     Quaternary Ammonium

·     Sodium Hypochlorite
Disinfectants that contain active ingredients with chlorides – Quaternary Ammonium and Sodium Hypochlorite – can have a negative corrosive / pitting reaction with aluminum components.
Husky recommends removing dirt and grime with a soap and water solution followed by disinfection with a 70%+ Alcohol or Hydrogen Peroxide based disinfectant.   Disinfecting timing will vary by location, consumer traffic, and usage; however, Husky recommends hourly cleaning as a standard practice.
A complete list of EPA approved disinfectant active ingredients, product names, required contact times, and manufacturers can be found at – https://cfpub.epa.gov/giwiz/disinfectants/index.cfm.
HANGING HARDWARE DISINFECTANTS – USE

Active Ingredients

·      Ethyl Alcohol 70%+ Concentration

·      Hydrogen Peroxide / Peroxyacetic Acid

Common Product Names

·      Accel 5 RTU

·      Lysol Neutra AirA

·      Maguard 1522

·      Nathan 2

·      PeridoxRTU

·      Suretouch

HANGING HARDWARE DISINFECTANTS – DO NOT USE

Active Ingredients

·      Quaternary Ammonium

·      Sodium Hyprochlorite

Common Product Names

·      Bleach-Rite

·      Clorox Everest

·      Clorox QS

·      Descide Ultra Disinfecting Towelettes

·      Lysol Brand All Purpose Cleaner

·      Lysol Kitchen Pro Antibacterial Cleaner